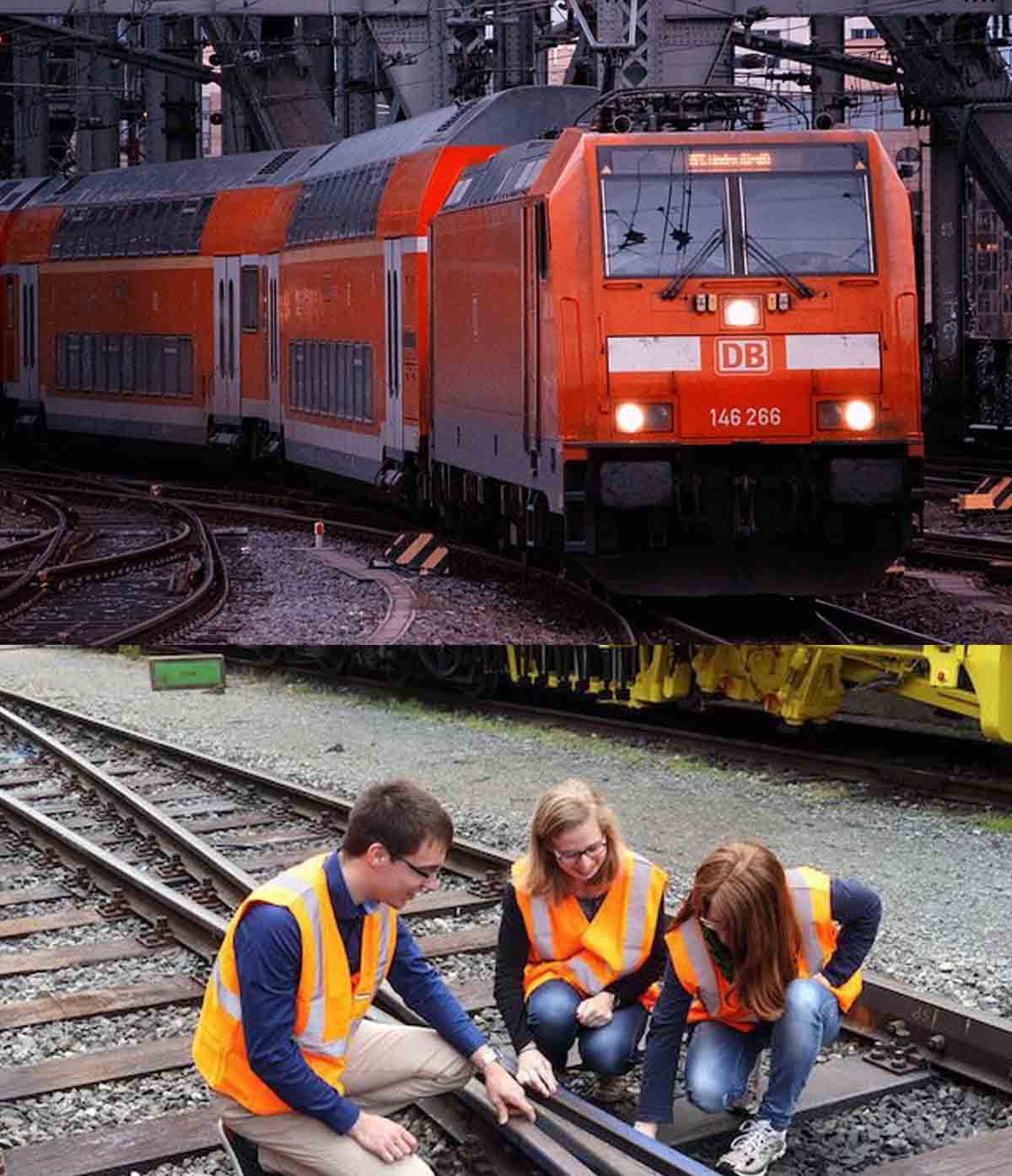 Master programm
Railway Systems Engineer
(RSE)
Many of today's challenges in the railway industry require both interdisciplinary and international competencies. The new specialization "Railway Systems Engineer" for the master's degree program Transport Engineering and Mobility has been preparing students for exactly these challenges since it was introduced in the winter semester of 2017/18 at the RWTH Aachen University. This specialization is one of the first programs to be offered completely in English by the Faculty of Civil Engineering. It covers not only the infrastructural aspects but also vehicle engineering, electrical drive technologies and power supplys pertaining to railway systems, thus, offering an integrated approach to the entire railway system.
The interdisciplinary character of the course is realized through the close cooperation of all Research Center Railways (RCR) institutes. The Institute of Transportation Science and Chair of Railway Engineering and Transport Economics (VIA) focuses on the aspects of infrastructure and railway operation. Content related to rail vehicle technology are taught by the Institute of Rail Vehicles and Transport Systems (IFS). Finally, the Chair and Institute for Power Electronics and Electrical Drives (ISEA) contributes with aspects of electrical drives and power supply. For mor information, please visit the Website
Numerous courses from which each student can choose are offered to further enable the best possible education for each individual student. The examination regulations contain a detailed overview of these courses.
The admission requirements include a bachelor's degree in engineering. A detailed overview of the content requirements that the preceding bachelor's degree program should meet can be found in the examination regulations (only in German). Furthermore, an overview concerning recommended prior knowledge and focal points of the program can be found, in detail, on the website of the Faculty of Civil Engineering.